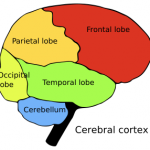 Do you ever wake up and want to exercise? It's a rare day I do. Out of eight mornings in a new regimen, yesterday was the only rooster time I awoke rested and ready to run. And yet, on most days, after one lap —  sometimes — it takes just half way around the track when I realize, I'm happy I started.
The problem, or rather the challenge, is that the relaxed post exercise state that steeps in the bloodstream, lasts a scant 24 hours. Exercise endorphins are like drugs, and the dosage is one small injection per day.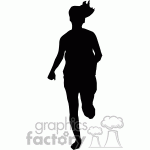 While in the endorphin-induced euphoric exercise moment, I commit, completely confident that next morning, the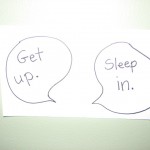 re will be no internal discussion about whether to jog my mile. But every morning, like, well, clockwork, 6:30 a.m. arrives, and it's a Monty Python argument ("Yes you will, no you won't.)
I create combative conflict about whether to go out and run.
Here's the script:
Resistant me: "Not today's, it's my day off."
Resilient me: "Get out of bed now!"
Resistant me: "Exercised every day this week (It's Tuesday).
Resilient Me: "You'll feel better if you go."
Resistant Me: "Time to rest."
Resilient Me: "Get Dressed."
Resistant Me: It's warm inside; cold out there."
Resilient me: "Just walk today, you don't have to run."
On the days resilient self agrees, resistant self grudgingly follows.
At the park, my resilient self remembers why I returned to the track. I always feel better.
Each day I commit builds on the day before.
What motivates you outside to run or walk or exercise when you don't want to?  Got any tricks or internal dialogue to share?