Do your kids (or anyone you know) need a new idea about what to cook themselves for breakfast? Here's a step-by-step recipe for making French Toast.  If they are not used to using the stove on their own, stand next to them while they follow these steps.
French Toast on an Electric Stove
Part 1
Crack one egg into a bowl. Add pinch cinnamon, one small shake vanilla. Mix with fork.
Cut with butter knife or fold in half one slice of bread.
Soak bread in egg mixture until egg is gone from bowl.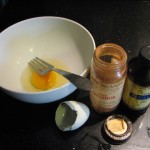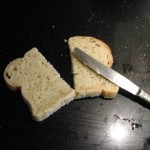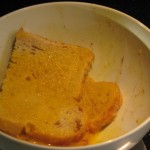 Part 2
Put frying pan on burner, turn stove on high, set timer for one minute.
Put small slice of butter in pan.
Turn down heat to four.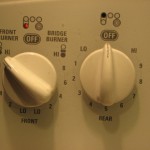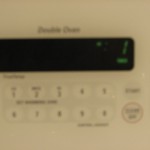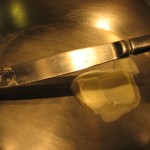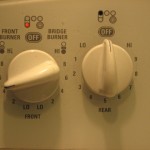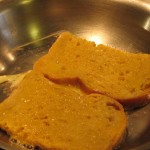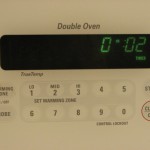 Part 3
Put egg-soaked bread slices in frying pan.
Turn timer on for two minutes. Watch carefully. Using a spatula, lift slice.
If it's golden brown, flip. If not, leave for one or two more minutes.
Repeat #2, #3.
When toast is done, turn off burner, put French Toast on plate.
Eat. Yum!